Clinical Psychology (MSc)
Information activities
Get to know us through our online and in-person events for prospective students!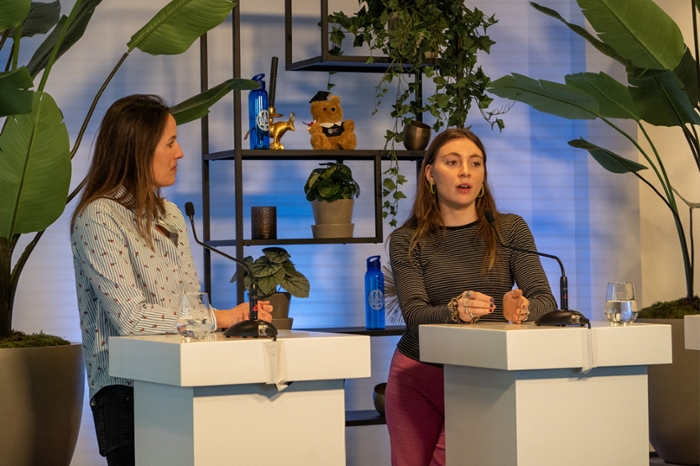 Are you thinking about joining this Master's programme, and want to determine if it will be the right fit for you? Below, you can browse the events that we have coming up, and sign up to experience Leiden University and the programme for yourself. Alternatively, take a look at the Master Talks videos to find out more about the programme or check out our virtual campus tours!
Master Talks: Programme videos
On the Master Talks: programme videos platform you can find videos for each master's programme. This includes a video which gives a short introduction to the programme and after the Master's Online Open Days you will also be able to watch a recording of the programme presentation on the platform. 
Upcoming events
Are you thinking about studying your master's and are you wondering what Leiden University has to offer? Then simply visit us on campus during the Master's Open Day. Find out which of our master's programmes taught in Leiden or The Hague suits you best! We're ready for your future!
Are you interested in a specific master's specialisation in Psychology? Do you want to know more about what it is like to follow this master's specialisation at Leiden University? By attending a lecture and discussions with a student, you can learn more about the programme that you are considering.
Get to know the campus
Check out our virtual campus tours, filmed in 360 degrees – by dragging the video, you can look around at the surroundings yourself. Below is the video recorded at the Humanities faculty, where most of your lectures will take place; you can also view other 360 campus tours of the various university faculties here.
Tulasi
Bachelor student from Italy
I'm already a student here in the International Bachelor in Psychology programme. I came to the Master's Open Day for Clinical Psychology. I want to become a therapist. I like to make difference in the small world of each person.
I'm living in Utrecht, so it is a lot of travelling, but I like Leiden a lot. It has a high educational standard and the Netherlands is one of the best countries to live in. The Dutch culture, governmental structure and the small gap in living standards.
Erik
Psychology student
I visited the Master's Open Day and received a lot of practical tips on registration and smart strategies during your internship, so this visit was worth the travel. I also got to see the building which is friendly and not so massive. I already knew Leiden was a cute city, I took a boat trip along the canals this summer. I would love to come and live here as well, so all tips on housing are welcome!
I study Social Services in Rotterdam. From the first year I knew I wanted to become a clinical psychologist. Yet, I am finishing this study first because I like to have a foundation as a practical professional. Leiden University is the only one with a pre-master in Clinical Psychology.