Centres
Leiden Asia Centres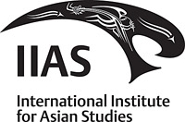 The International Institute for Asian Studies (IIAS) is a postdoctoral research centre based in Leiden and Amsterdam, the Netherlands. Its objective is to encourage the interdisciplinary and comparative study of Asia and promote national and international cooperation. The institute focuses on the human and social sciences and on their interaction with other sciences.

IIAS acts as an international mediator, bringing various parties together. In keeping with the Dutch tradition of transferring goods and ideas, IIAS works as a clearinghouse of knowledge and information. This entails activities such as providing information services, constructing international networks, and setting up international cooperative projects and research programmes. In this way, IIAS functions as a window on Europe for non-European scholars and contributes to the cultural rapprochement between Asia and Europe. Read more on the IIAS website.
Contact
Visiting address
IIAS
Rapenburg 59
2311 GJ Leiden
The Netherlands
Telephone and Fax
Phone: +31-71-5272227
Fax: +31-71-5274162
E-mail address
IIAS@iias.nl
Website
www.iias.nl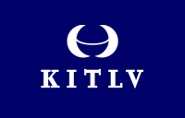 The KITLV / Royal Netherlands Institute of Southeast Asian and Caribbean Studies has specialized in collecting information and advancing research on the present and former Dutch colonies and their surroundings since 1851. Today it is an authoritative research institute focussing on Southeast Asia, in particular Indonesia, and the Caribbean, especially Suriname, the Dutch Antilles and Aruba. Our collections, publications and research encompass the humanities and the social sciences, ranging from colonial history to present-day social issues. KITLV houses sizeable and diverse collections, a leading publishing unit, and changing research projects.

KITLV initiates and coordinates innovative research on the Caribbean and Indonesia. Research on both regions focusses on contemporary socio-political developments, as well as on historical themes. As well as striving to initiate and coordinate projects together with other institutes, the department stimulates individual projects on specific topics. There are regularly senior fellowships and junior research positions within specific projects advertised on the KITLV website, and the department also facilitates affiliated fellowships. Read more on the KITLV website.
Contact
Visiting address
Royal Netherlands Institute of Southeast Asian and Caribbean Studies
Reuvensplaats 2
2311 BE Leiden
The Netherlands
Postal address
Royal Netherlands Institute of Southeast Asian and Caribbean Studies
Postbus 9515
2300 RA Leiden

Telephone and Fax
Phone: +31-(0)71-527 2295
Fax: +31-(0)71-527 2638

Email address
kitlv@kitlv.nl
For all information about our publications and bookorders
Email: kitlvpress@kitlv.nl
Website
www.kitlv.nl
Opening hours Library and Special Collections:
Monday to Friday, 9.00 h - 17.00 h
Tel: + 31-(0)71-527 2420 and +31 (0)71-527 2473 / 2637
Email Library: collections@kitlv.nl
Email Special Collections: archives@kitlv.nl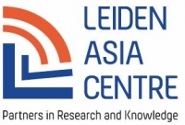 The aim of the LeidenAsiaCentre is to generate academic knowledge on modern East Asia that can find societal applications in the Netherlands. Read more on the LAC website.
Contact
Please use the contact form on the Leiden Asia Centre website or call +31 (0)71-527 2541 to make an appointment.
The Kern Institute is the national centre of expertise for South Asia and the Himalayan region, more specifically India and Pakistan, Tibet and Nepal, Bangladesh and Bhutan, Sri Lanka and the Maldives. The institute houses the Department of Indian & Tibetan Studies of Leiden University, as well as an excellent library. The research and teaching at the Kern Institute focus on the study of the languages and history, philosophy and religions, arts and material culture of South Asian and the Himalayan region. The Kern Institute library offers excellent resources for a broad range of approaches to the study of India and surrounding countries. In 1925, the institute was founded by the sanskritist and archaeologist Prof. J.Ph. Vogel. He named the institute after Hendrik Kern who, from 1865, held the first chair of Sanskrit in the Netherlands, and who laid the foundations for the academic study of countless facets of Indian civilization in this country (see the History of the Kern Institute.
The Confucius Institute is the organization of non-profit and global education which spreads Chinese language and culture through a variety of effected teaching methods and activities so that the Dutch people understand Chinese culture. Now, more than 200 Confucius Institutes have been set up in overall world. Confucius Institute at The Hague was jointly founded by Leiden University and Shandong University of China in October 20, 2006. It designs a wide range of language and culture courses, and organizes various cultural activities and academic exchanges for Dutch social organizations, enterprises and individuals.

Based on its creation purpose, development background and the cultural differences between China and the Netherlands, the Institute re-establishes its development positioning to construct its WTJK development platform. It integrates a variety of service activities such as cultural exchange, information data, language training and Chinese language examinations etc.
Contact
Visiting address
Confucius Instituut
Universiteit Leiden
Reuvensplaats 4
2300 RA Leiden
Phone
+31 (0)71 527 4135 / 1635 /2662
E-mail
kzxy.nl@gmail.com
Website
Confucius Institute