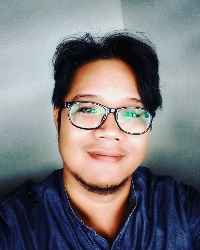 Zamzam Fauzanafi
PhD
Name

M.Z. Fauzanafi

Telephone

E-mail
Short CV
Muhammad Zamzam Fauzanafi is a lecturer and researcher in the field of visual and digital-media Anthropology at the departement of Anthropology at the Gadjah Mada University in Indonesia.
He received his MA in Visual Anthropology from the Granada Centre for Visual Anthropology at University of Machechester, United Kingdom. Now, he is enrolled as Phd candidate at the institute of Cultural Anthropology and Development Sociology at Leiden University. For his PhD research, he focuses on digital citizenship and anti-corruption protests in Banten, Indonesia.
Supervisors
Awards
2012: Young Researcher Award, Biro Oktoroi Rooseno and Indonesian Academy of Sciences

2011- 21: Young Asian Leaders, Asia Society.

2011: National Arts and Humanities Youth Program Awards - President's Committee on the Arts and the Humanities USA.
PhD
Faculteit der Sociale Wetenschappen
Culturele Antropologie/ Ontw. Sociologie