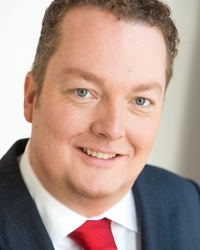 Victor Posthuma
Dual PhD candidate
Name

Drs. V. Posthuma

Telephone

E-mail
Victor Posthuma participates as a dual PhD candidate in the programme of Leiden University Dual PhD Centre. Working title: 'From back room to corridor: the role of journalism in the resignation of ministers and state secretaries in the cabinets of Balkenende I up to and including Rutte II'.
More information about Victor Posthuma
Victor Posthuma is a Dual PhD candidate at Leiden University Dual PhD Centre. His research focusses on the role played by journalism in the resignaton of seventeen ministers and state secretaries in the Dutch cabinets of Balkenende I up to and including Rutte II. Is that role as extensive as attributed by many people to journalism? Or does politics itself still always have the last word? The significance of the changing media world and its influence on political reporting, and, therefore, also on the politicians themselves, are also considered. What lessons can be learned from this? The research does not only focus on the journalists involved, but also wants to map what role the members of government themselves have played in this matter, and how they see this personally themselves. In this research empirical data are obtained from interviews with journalists which are tested against theoretical statements. In view of this a conceptual model is developed against which the research data obtained are tested. The role of journalism will, for instance, be compared to the classic separation of powers as formulated by Montesquieu. Alternative explanations and theories are also sought in order to explain the resignation of politicians and the role of journalism in it.
Background
Since 1994 Victor Posthuma has been working as an independent entrepreneur in the media industry. He works and worked in various roles in the fields of radio, television and online, for various commercial and public broadcasting companies, both nationally and regionally. He is also attached to the School for Journalism of the Utrecht Hogeschool Media Institute as an examiner. He holds a propedeuse in Communication Science (University of Amsterdam) and Masters in Crossmedial Journalism (Media Academy) and Management of the Public Sector (Leiden University).
Dual PhD candidate
Faculty Governance and Global Affairs
Dual PhD Centre
Work address
Schouwburgstraat
Schouwburgstraat 2
2511 VA The Hague
Room number A3.03
Contact
External PhD candidate/guest
Faculty Governance and Global Affairs
Instituut Bestuurskunde
Work address
Schouwburgstraat
Schouwburgstraat 2
2511 VA The Hague
Room number A3.03
Contact