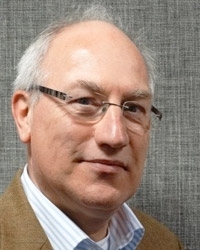 Ton Dietz
Professor emeritus African Studies
Name

Prof.dr. A.J. Dietz

Telephone

E-mail
For an overview of Ton Dietz's research and publications, visit his profile on the ASCL website.
Short CV
Prof. Ton Dietz was the director of the African Studies Centre Leiden and Professor of the Study of African Development at Leiden University from May 2010 until September 2017. He is co-chair of the Leiden African Studies Assembly (LeidenASA). Prof. Dietz gave his inaugural address at Leiden University entitled 'Silverlining Africa' on 14 January 2011. He gave an earlier inaugural lecture at the University of Amsterdam in 1996 ('Entitlements to natural resources').
Ton Dietz was appointed Professor of Human Geography at the University of Amsterdam in 1995. From 2002 until 2007 he was a (part-time) Professor of Social Sciences at Utrecht University and the Scientific Director of CERES, the Research School for Resource Studies for Development. He was the Scientific Director of AMIDSt, Amsterdam Research Institute for Metropolitan and International Development Studies in 2008 and 2009.
Research
Africa seems on the verge of an economic breakthrough. Following the population explosion and the economic and political crises between 1970 and 1990, a change has set in which Africa has become more pronounced in the last decade. Worldwide, Africa has the youngest population and an incredible drive towards fast-growing cities. There is an increasing demand for Africa's resources: land, energy, minerals and manpower. My research focus is on all aspects of the changes in Africa.
Awards
Laureat d'honneur of the International Geographical Union (August 2013)
Relevant links
Inaugural lecture
Ton Dietz - 'Entitlements to natural resources', University of Amsterdam (1996)
PhD candidates
Professor emeritus African Studies
Afrika-Studiecentrum
Wetenschappelijke staf
generiek advies plus specifiek voor Global South Study Centre en voor Future Rural Africa Project