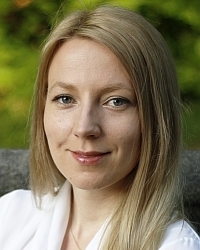 Susan van den Brink
PhD candidate
Name

S. van den Brink MA

Telephone

E-mail
Susan's research focusses on the development of a unified mineral resources certification to ensure sustainable mining and supply chains.
Professional experience
Susan van den Brink graduated in 2012 with a Master degree in (green) Criminology at Utrecht University after receiving her BSc degree in International Development Studies at Wageningen University. Following her studies, she worked for three years at the international police organisation, INTERPOL, where she gained experience and training in criminal intelligence analysis. She examined environmental crimes and assisted with the coordination of international law enforcement operations. In 2016 Susan started as Research Associate at the United Nations University (UNU) - Sustainable Cycles (SCYCLE) unit. SCYCLE leads the global e-waste discussion and advances sustainable e-waste management strategies based on life-cycle thinking. Susan registered as a PhD student at CML in April 2017 and is carrying out her PhD in conjunction with her research at UNU.
Research topic
Susan's research focusses on the development of a unified certification for sustainable (environmental, social and financial) sourcing of minerals in Europe. She will examine how to take a more dynamic approach towards certification and how certification can enable traceability and transparency in the supply chain, from production to processing and transport of minerals.
PhD candidate
Wiskunde en Natuurwetenschappen
Centrum voor Milieuwetenschappen Leiden
CML/Industriele Ecologie
Work address
Van Steenis
Einsteinweg 2
2333 CC Leiden
Room number A322
Contact
Onderzoek (Research associate)