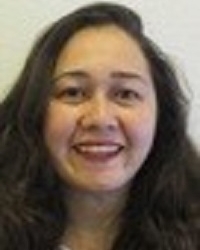 Somayeh Djafari
External PhD candidate
Name

S. Djafari

Telephone

E-mail
Somayeh Djafari is a scientist innovator at the TNO's Strategy & Analytics Policy department. She is specialised in datafication, digitalisation, general administrative law, human rights and European Law. Her research focuses on the use of artificial intelligence in the public sector.
Biography
As an all-round legal researcher, Somayeh provides public and private parties with in-depth assistance involving complex legal issues in relation to innovative projects and developments driven by (new) technologies. She is known for her clear conceptual view in the implementation of innovative developments within public and private organisations.
With her thematic approach, Somayeh advises on subjects that will be relevant to public and private parties in the near future. Thus, Somayeh is currently busy with the dynamic between data-driven innovation and fundamental legal issues in the digital transformation and information management within the public sector.

Somayeh has studied Constitutional and Administrative Law and Conflict Studies at the Utrecht University. Prior to coming to TNO and eLaw, she participated in a society oriented technology study on big data in cooperation with the Netherlands Study Centre for Technology Trends and the Netherlands Think Tank.
Research
Her PhD research is an inquiry into the implications of learning algorithms for the mode of existence of the law. that is, for how current law fabricates our artificial, institutional and artefactual environment. Hence, the main research question of her research is:
Whether the current (judicial) protection in the European Convention for the Protection of Human Rights and Fundamental Freedoms (ECHR) and the General Administrative Law Act (GALA) in the Netherlands are capable of protecting interested party against using algorithms in decision made by administrative authority and if not, how can policies be organized to enable an EHCR and GALA-proof in/for use of learning algorithms in decisions made by the administrative authority?
The main research question is divided into the following research sub questions:
What is algorithm? What is the state-of-art of algorithm technology (in the administrative law context)?

How and to what extent does algorithm show/manifest itself in the decision in the sense of the GALA in the Netherlands?

What are the strengths and weakness of algorithm for decision made by administrative authority? What are the main promises, limitations, risks and preconditions of the algorithm?

Considering the development of algorithms, what are the opportunities and the implications for the GALA and Convention for the Protection of Human Rights and Fundamental Freedoms in case using algorithms in decision made by administrative authorities in the Netherlands?

What are policy options and technical solutions/recommendations to establish a proper relationship between the use of algorithm in (data-driven) decision and the right of contestation in the Netherlands?
External PhD candidate
Faculteit Rechtsgeleerdheid
Instituut voor Metajuridica
eLaw@Leiden