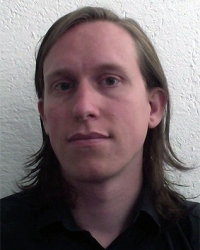 Simon Otjes
Senior Assistant Professor
Name

Dr. S.P. Otjes

Telephone

E-mail
Simon Otjes is assistant professor Dutch Politics.
Simon Otjes is assistant professor Dutch Politics. His research focuses on political parties, party systems, legislative behaviour, interest groups, public opinion and electoral behaviour. His research focuses in particular on the patterns that structure conflict and cooperation between political actors: such as the ideological lines of conflict that divides political parties, the dimensions that structure public opinion and the patterns of parliamentary voting behaviour.
Otjes also works as a researcher a the Documentation Centre Dutch Political Parties of Groningen University and as an electoral researcher at the GreenLeft. Earlier he worked as postdoctoral researcher at the Institute Public Administration of Leiden University as a PhD-researcher at the Institute Political Science of Leiden University. In 2012 he received his PhD on a thesis concerning the effect of the entry of new political parties to the parliamentary arena on established parties and the party system. Before that he studied political science and philosophy of the social sciences at Leiden University.
› Curriculum vitae Simon Otjes
PhD supervision
Simon Otjes is available to supervise PhD students and invites PhD candidates to send research proposals in the areas of:
political parties and party systems
voting behaviour and public opinion
parliamentary behaviour
See more information on PhD positions:
Senior Assistant Professor
Faculteit der Sociale Wetenschappen
Instituut Politieke Wetenschap
Lid referendumcommissie
Redactielid