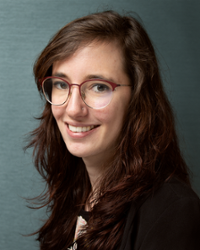 Samantha Vermeulen
PhD candidate
Name

S. Vermeulen MSc

Telephone

E-mail

ORCID iD
Short CV
Samantha Vermeulen finished the research master Developmental Psychopathology in Education and Child Studies in the summer of 2020. As part of this master she fulfilled her clinical internship at the Preventive Intervention Team (PIT) in Amsterdam.
During her study she worked as a research-assistant at Hogrefe Uitgevers and Pearson Benelux on the standardization process of several psychological tests (e.g. SIVT, WPPSI-IV-NL, WAIS-V) and as a student-assistant on several research projects at Leiden University. Just one month after she has started as a teacher at Leiden University in September 2020, she started as a PhD-Candidate at Leiden University in October 2020.
Research
Samantha Vermeulen is working as a PhD-Candidate at the program group Forensic Family and Youth Care Studies at Leiden University. Together with Lenneke Alink and Sheila van Berkel she studied the prevalence of child maltreatment during the lockdown. During her PhD trajectory she focusses on the relation between child maltreatment and juvenile delinquent behavior under superviosion of Lenneke Alink, Sheila van Berkel and Maaike Kempes.
Workdays
Monday to Friday
PhD candidate
Faculteit der Sociale Wetenschappen
Instituut Pedagogische Wetenschappen
Forensische gezinsped. en Jeugdhulpverl.
Lecturer
Faculteit der Sociale Wetenschappen
Instituut Pedagogische Wetenschappen
Instituutsbureau Pedagogiek
No relevant ancillary activities