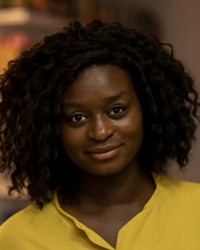 Rachel Plak
Assistant Professor
Name

Dr. R.D. Plak

Telephone

E-mail
Assistant Professor
Faculteit der Sociale Wetenschappen
Instituut Pedagogische Wetenschappen
Neuropedagogiek en ontwikk. stoornissen
Merkelbach I., Plak R.D. & Rippe R.C.A. (2018), Reproducibility of young learners' susceptibility to the learning context, Learning and Individual Differences 65: 167-175.
Plak R.D. (15 December 2016), What works for whom? Differential genetic effects of early literacy interventions in kindergarten (PhD thesis. Education and Child Studies, Social and Behavioural Sciences, Leiden University). Supervisor(s): Bus, A.G.; Steensel, R. van.
Plak R.D., Merkelbach I., Kegel C.A.T., Van IJzendoorn M.H. & Bus A.G. (2016), Brief computer interventions enhance emergent academic skills in susceptible children: A gene-by-environment experiment, Learning and Instruction 45: 1-8.
Plak R.D., Kegel C.A.T. & Bus A.G. (2015), Genetic differential susceptibility in literacy-delayed children: A randomized controlled trial on emergent literacy in kindergarten, Development and Psychopathology 27(1): 69-79.
Merkelbach I, Plak R.D., Kegel C.A.T., IJzendoorn M.H. van & Bus A.G. (2015), Long-term effect on an early computer intervention targeting alphabetic knowledge. Computer-based literacy training. SSSR, Hawaii, USA (Lecture).
Van der Veek S.M., Derkx B.H., Plak R.D., Benninga M.A., Boer F., Lindauer R.J. & De Haan E. (2014), Attentional bias to activity of different parts of the body in children with functional abdominal pain: an experimental study, Journal of pediatric psychology 39(4): 438-449.
No relevant ancillary activities