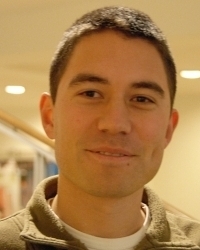 Ludo Waltman
Researcher
Name

Prof.dr. L.R. Waltman

Telephone

E-mail
Short CV
Dr. Ludo Waltman is a researcher at the Centre for Science and Technology Studies (CWTS) of Leiden University. At CWTS, Ludo coordinates the advanced bibliometric methods (ABM) working group. Together with his colleague Nees Jan van Eck, Ludo has developed the well-known VOSviewer software for visualizing bibliometric networks. In addition to his research activities, Ludo is involved in numerous contract research projects. Ludo also performs various ICT tasks at CWTS.
See also Ludo's personal website.
Research
Ludo's research interests focus on methodological topics in the fields of bibliometrics and scientometrics, in particular the analysis and visualization of bibliometric networks and the development of bibliometric indicators.
Researcher
Faculteit der Sociale Wetenschappen
CWTS
Editor-in-Chief Journal of Informetrics