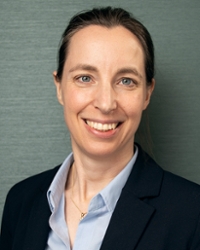 Julia van den Berg
Name

Dr. J.F. van den Berg

Telephone

E-mail
Julia van den Berg (1976) is a psychologist and epidemiologist, with a wide span of interests in the field of psychology and psychiatry. In 2008 she obtained her PhD degree at Erasmus University Rotterdam, with a thesis entitled 'Sleep in later life. A population-based approach'. She has worked as a senior researcher at Parnassia Psychiatric Institute in The Hague since April 2010, and as a clinical psychology lecturer at Leiden University since September 2013.
Research
The research work described in her PhD thesis was focused on sleep duration and sleep quality in older persons in the general population. At Parnassia Psychiatric Institute, the main topic was alcohol dependence in older persons. Depression in older adults was an area of research interest in both periods.
Relevant links
Education
She teaches Experimental Clinical Psychology and supervises Bachelor Projects and Master Theses.
Faculteit der Sociale Wetenschappen
Instituut Psychologie
Klinische Psychologie
Lecturer
Faculteit der Sociale Wetenschappen
Instituut Psychologie
Klinische Psychologie