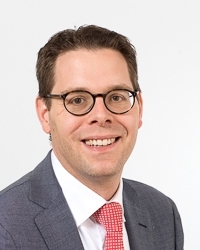 Jan Crijns
Academic Director, Professor of Criminal Law and Criminal Procedure
Name

Prof.mr. J.H. Crijns

Telephone

E-mail

ORCID iD
Jan Crijns (1978) is professor of criminal law and criminal procedure at the Institute for Criminal Law and Criminology of Leiden University. He is also a research fellow in the researchprogramme Criminal Justice: Legitimacy, Accountability and Effectivity.
On the 17th of June 2010 Jan Crijns obtained his PhD degree (cum laude). His dissertation is entitled 'De strafrechtelijke overeenkomst. De rechtsbetrekking met het Openbaar Ministerie op het grensvlak van publiek- en privaatrecht.' (The Criminal Contract. The Legal Relationship with the Public Prosecutor in the Interface of Public and Private law.)
Jan Crijns publishes extensively on Dutch criminal procedural law. He is an editor for 'Tekst & Commentaar Strafrecht en Strafvordering' (Text and Commentary, Criminal Law and Criminal Procedural Law) and permanent author for 'Ars Aequi KwartaalSignaal' and 'European Human Rights Cases'. Jan Crijns is a substitute judge at the District Court of Haarlem and at the 's-Hertogenbosch Court of Appeals.
Academic Director, Professor of Criminal Law and Criminal Procedure
Faculteit Rechtsgeleerdheid
Instituut voor Strafrecht & Criminologie
Straf- en Strafprocesrecht
Redacteur Tekst & Commentaar Strafrecht en Strafvordering
Honorair raadsheer-plaatsvervanger
Lid
Redactieraad Collegebundel
Auteur KwartaalSignaal, rubriek Straf(proces)recht
Redacteur Boom Strafblad
Redacteur Platform en Tijdschrift Modernisering Strafvordering
Annotator EHRC Updates
Voorzitter
Bestuurslid