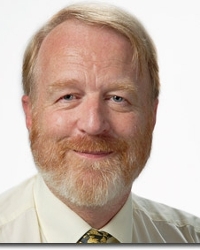 Jaap van Dissel
Professor Internal Medicine, in particular infectious diseases
Name

Prof.dr. J.T. van Dissel

Telephone

E-mail
Current position (4 d/wk, from mid 2013): director, Center for Infectious Disease Control of the National Institute for Public Health and the Environment (CIb-RIVM – Bilthoven), an agency of the Ministry of Health, Welfare and Sport. Additional position (1 d/wk since 2013, full-time in period 1999-2013): professor of Internal Medicine, in particular infectious diseases at the Leiden University Medical Center.
Infectious diseases
Before taking up his current position of director of the CIb-RIVM in 2013, Jaap van Dissel was head of the department of Infectious Diseases at the LUMC and director of the residency training program in Internal Medicine. He was a member of the infectious disease working group of the Dutch Health Council, member of the Medical Disciplinary Court in The Hague, and vice-chair of the Dutch Medicines Evaluation Board and of the Anti-infectives Scientific Advisory Group at the European Medicines Agency, London.
He alternated his clinical career at LUMC that focused on primary immunodeficiency disorders and clinical infectious diseases with a basic research fellowship at the Duke University Medical Center in Durham and the Cold Spring Harbor Laboratory in the United States where he worked in the field of advanced bacterial genetics.
Scientific career
PhD thesis: "Divergent bactericidal activity of resident and activated macrophages for Salmonella typhimurium and Listeria monocytogenes" (December 3rd, 1987).
Inaugural lecture tenured professorship: "Surviving in unremitting unrest" (May 19th, 2000).
Professor Internal Medicine, in particular infectious diseases
Faculteit Geneeskunde
Divisie 4
Infectious Diseases
Lid spin-commissie
Directeur centrum infectieziekte bestrijding
Bestuurslid