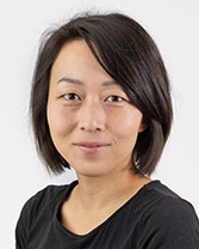 Hoko Horii
Lecturer
Name

Dr. H. Horii

Telephone

E-mail

ORCID iD
Hoko Horii works as a lecturer at the Van Vollenhoven Institute, where she teaches in various courses such as Law and Society in Japan, Making Human Rights Work, and Law and Governance in Asia. She taught previously at Science Po (Paris), Sophia University (Tokyo), and University of Indonesia (Jakarta). She is also a post-doctoral fellow at Kobe University, conducting a research project funded by Japan Society of the Promotion of Science (JSPS). She studies the concept of agency in law, by examining the background and practice of 'age of consent' laws in three countries: Japan, Indonesia, and the Netherlands.
Previously she completed her LL.M. at Nagoya University (2015), and her Ph.D. at the Royal Netherlands Institute of Southeast Asian and Caribbean Studies (KITLV) and the Van Vollenhoven Institute (2020). She studied child marriage practice in Indonesia for her PhD research project, and her monograph has been published by Routledge. She has received grants from various institutions such as the Toyota Foundation, Asian Modernities and Traditions (Leiden University), and Canadian Embassy in Jakarta, as well as awards such as Van Wersch Springplank Prize and Meijers Prizes for her academic work.
She uses facilitation philosophies and methods to maximize the outcome of conversations, meetings, events, and teaching. The idea of facilitation is to make it easy for groups to think, plan, and make decisions together, and to ensure that every person has an opportunity to hear others and express their ideas. She is completing a series of training programs to become a professional facilitator, to build more inclusive, authentic, and healthier academic communities.
Next to her academic works, she worked on several development projects in Jakarta (Indonesia), Cebu (the Philippines) and Yangon (Myanmar). She also invests in dissemination of academic knowledge by initiating discussions outside academia, cooperating with journalists, CSOs, and non-academic audiences.

Hoko Horii's personal website: https://hokohorii.com/
Lecturer
Faculteit Rechtsgeleerdheid
Instituut voor Metajuridica
Van Vollenhoven Instituut
No relevant ancillary activities