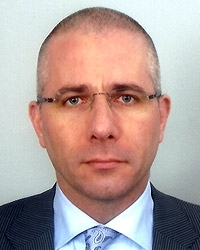 Hendrik Stolz
Assistant professor
Name

Dr.mr. H. Stolz

Telephone

E-mail
Hendrik Stolz is since January 2023 part of the institute of Private Law as University teacher notarial law.
In 1993 Hendrik Stolz graduated from the FMA, an institute for the benefit of publishing companies, in Amsterdam. In the period 1995-1999 he successfully finished the studies Dutch notarial law and Dutch civil law.
After finishing his study Dutch notarial law, he worked until 2010 as a junior notary in both the real estate and the family and corporate practices at the law firm Houthoff in The Hague and Rotterdam. For the last several years he is employed at Houthoff as a senior counsel.
Besides his work at Houthoff, Hendrik has filled multiple part-time teaching posts at the Stichting Opleiding Medewerkers in het notariaat, the Amsterdam School of Real Estate, the FBN and the m (UvA). At Leiden University he has been a university teacher for the courses moot court and real estate law before. Since 2023 he is again a university teacher for the course real estate and property law.
In 2015 he obtained his doctorate at the thesis 'The condition in property law' (De voorwaarde in het vermogensrecht), a study into the property law figure of resolutive and suspending conditions in the Dutch, German and Swiss law.
Assistant professor
Faculteit Rechtsgeleerdheid
Instituut voor Privaatrecht
Notarieel Recht
Docent onroerend goedrecht
Adviseur