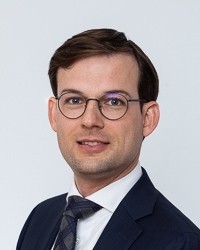 Hans-Jan van Kralingen
PhD candidate
Name

Mr. J. van Kralingen BA

Telephone

E-mail
J. (Hans-Jan) van Kralingen studied Classics and Law at the University of Leiden. He obtained a Bachelor's degree in Classics and a Master's degree in Law. Hans-Jan started to work on his PhD thesis at the Legal History department of the Leiden Law School in January 2013.
More information about Hans-Jan van Kralingen
The subject of his PhD thesis is the indivisibility of security rights. This 'principle' of indivisibility is codified in several modern codifications of private law. Hans-Jan will do research on the history of this principle. In his research he will focus on Roman law and Ius Commune.
Fields of interest
Legal History
Roman Law
Ius Commune
Comparative law
Civil law
Teaching Activities
Roman Law (BA-I)
History of European Private Law (BA-II/III)
Comparative and International Private Law (BA-III)
PhD candidate
Faculteit Rechtsgeleerdheid
Instituut voor Metajuridica
Rechtsgeschiedenis
Work address
Reuvensplaats
Reuvensplaats 3-4
2311 BE Leiden
Room number 119
Contact