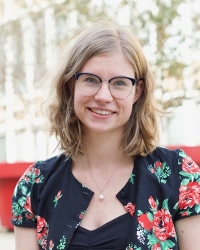 Hanna Stalenhoef
Guest Researcher
Name

H.S. Stalenhoef MSc

Telephone

E-mail
Short CV
Hanna Stalenhoef is a research assistant at the ERC project "Food citizens? Collective food procurement in European cities: solidarity and diversity, skills and scale." Within the project, she is responsible for the data management and communication.
Besides her work at the university, she works as freelancer in visual communication and photography.
Priory, she acquired her BSc and MSc in anthropology at Utrecht University, where she conducted research on ageing, dementia and long-term care.
Relevant links
Guest Researcher
Faculteit der Sociale Wetenschappen
Culturele Antropologie/ Ontw. Sociologie
Freelance werkzaamheden in fotografie & cisuele communicatie