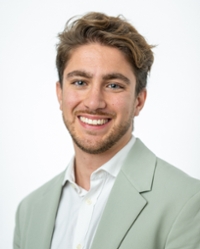 Giacomo Boffi
PhD candidate
Name

Drs. G. Boffi

Telephone

E-mail

ORCID iD
Giacomo Boffi is a PhD candidate on Economics and Governance of Migration jointly appointed by the Department of Economics and Leiden University College.
His PhD-research is conducted within the inter-disciplinary focus area 'Citizenship, Migration and Global Transformations'. His PhD-research examines whether, how, when, and why immigration affects the support for socio-economic policies (pensions, unemployment, or healthcare), and how that relates to perceptions of social citizenship.

Giacomo Boffi completed a master's degree in Economic Policy in 2019 at Utrecht University. During this programme, he worked as a Student Ambassador, representing the university at various events. His master's thesis empirically researched the development of mobile money in Sub-Saharan Africa and its impact on the formal banking sector of the region.

Prior to that, he completed a bachelor's degree in Politics & Economics (cum laude) at the University of Milan, Italy. During this programme, he was an intern at the Political Economic Office of the US Consulate General in Milan. His bachelor's thesis explored the historical reasons that led to the 2008 Great Recession in the United States.
Teaching 2020-2021
PhD candidate
Faculteit Rechtsgeleerdheid
Instituut Fiscale en Economische vakken
Economie
No relevant ancillary activities