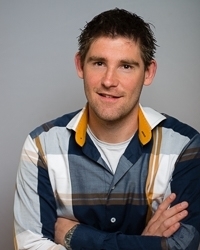 Gert-Jan Lelieveld
Assistant Professor
Name

Dr. G. Lelieveld

Telephone

E-mail
Gert-Jan Lelieveld graduated (cum laude) as a Research Master in Social and Organizational Psychology at Leiden University in 2008. After that, he started his PhD in Leiden where he investigated the interpersonal effects of emotions (specifically anger and disappointment) in negotiations. On January 29th, 2013, he succesfully defended his dissertation. Currently, he is working as an assistant professor at the department of Social and Organizational Psychology in Leiden.
More information about Gert-Jan Lelieveld
Research by Gert-Jan Lelieveld
His current research focuses on different types of social rejection, by comparing the effects of bullying to the effects of ostracism (social exclusion). He does not only focus on factors that influence the experience of bullying and ostracism, but also factors that influence people's decision to bully or ostracize others (or not). Besides his research on social rejection, he is also an expert on the interpersonal effects of emotions. In his research, he focuses mainly on the two negative emotions anger and disappointment, but recently he also started investigating differences between positive emotions. Besides these two main lines of research, he also investigates deception and lying, economic decision making, and moral behavior.
His research also fits perfectly within the area of social neuroscience. He does not only use behavioral measures to answer his social psychological questions, but also physiological measures such as fMRI. He thus publishes in social psychological journals as well as social neuroscience journals. Together with colleagues, he founded the LIBC social hotspot (see link below) of the Leiden Institute for Brain and Cognition, an interfaculty center for interdisciplinary research on brain and cognition.
PhD student Best Paper Award from the Institute of Psychology of Leiden University. (2012)
NVP travel award from the Dutch Society for Psychonomics. (2012)
Travel grant from the European Association for Social Psychology. (2012)
Leiden University fund (LUF) grant. (2010)
ASPO Jaarboekprijs: Best Paper Award from the Association for Social Psychological Research. (2009)
Van de Geer Award for best Master's thesis of the Institute of Psychology. (2008)
LIBC social hotspot: http://www.libc-social.nl
Position:
Assistant professor
Assistant Professor
Faculteit der Sociale Wetenschappen
Instituut Psychologie
Sociale en Organisatiepsychologie