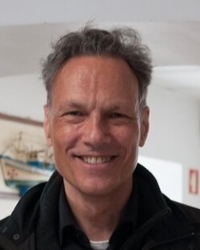 Frans Sonneveldt
Professor of (International) Estate Planning
Name

Prof.dr. F. Sonneveldt

Telephone

E-mail

ORCID iD
Prof. Dr. Sonneveldt is related to the Institute for Private Law since the 1st of September 2007.
Prof. dr. Frans Sonneveldt is a partner in the firm Mazars Private Clients Tax Consultants in the Netherlands, The Hague.
He is a professor at Leiden University (department of notarial law) and a lecturer in the International Tax Program at that university. He was a member of the Moltmaker Committee engaged in the preparation of a report on the revision of the Dutch Inheritance Tax Act 1956. He is also a deputy-judge at the Court of Appeals at 's-Hertogenbosch.
Mr. Sonneveldt was a panelist of a seminar on international estate planning during the 2002 Oslo Congress of International Fiscal Association (IFA), he chaired a seminar on this subject for IFA in Vienna in September 2004 and he was the chair of subject 2 ('death as a taxable event and its international ramifications') at the IFA Congress 2010 in Rome.
Mr. Sonneveldt is a member of the International Academy of Estate and Trust Law (IAETL) and the Society of Trust and Estate Practitioners (STEP). He was a visiting Scholar at Harvard Law School and a guest lecturer at Queens' College Cambridge, New York University and the University of Neuchâtel, Switzerland. He is also a lecturer at the Executive Master Program of Advanced Studies in International Taxation at the University of Lausanne, Switzerland. Since 2014 he is a Member of the 'group of experts on removing tax problems facing individuals who are active across borders within the EU' at the European Commission.
Professional authorities
Anglo-American Trust and other trust like devices.
Estate Planning including legal and tax advice on last wills, prenuptial agreements, divorces, gifts, emigration and immigration.
Professor of (International) Estate Planning
Faculteit Rechtsgeleerdheid
Instituut voor Privaatrecht
Notarieel Recht
Bestuurder
Raadsheer plaatsvervanger
Lecturer International Tax Program
Bestuurder
Bestuurder
Lid van Comité van Aanbeveling
Annotator
Bestuurder
Voorzitter Bestuur
Docent Executive Master Program of Advanced Studies in International Taxation
Voorzitter Bestuur
Lid van Wetenschappelijk Advies Raad (WAR)
Voorzitter van het Bestuur
Buitengewoon lid
Member
Redacteur
Redactielid
lid van de Redactieraad
Practice Council
Lid
lid Raad van Advies
Academician
Vaste medewerker
hoofddocent Estate Planning