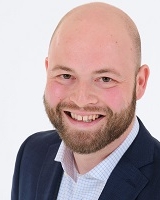 Frank Bentvelzen
PhD candidate
Name

Mr. F.C. Bentvelzen

Telephone

E-mail

ORCID iD
About
Frank Bentvelzen studied law at the University of Groningen. After finishing his Bachelor's degree, he completed a Research Master with a focus on private law subjects (LLM cum laude, 2017). He was a student assistant at the Department of Private Law in Groningen and did internships at several law firms. During his master's, he also studied a semester at the McGill University in Montreal.
Frank is mainly interested in civil procedural law. His research focuses on prohibitions to appeal (rechtsmiddelenverboden): statutory provisions which limit the access to the higher civil courts. Part of Frank's research is about the judicial application of these provisions. According to the Dutch Supreme Court these prohibitions can, under certain circumstances, be overturned.
Frank teaches Civil Procedural Law and Law of Obligations (both Bachelor courses) and is a thesis supervisor for Bachelor and Master students (Master Civil Law and International and Commercial Law (Advanced LL.M.)).
Title of dissertation
Research topic: Prohibitions to Appeal in Civil (Procedural) Law
Languages
Dutch / English / French (basic proficiency)
PhD candidate
Faculteit Rechtsgeleerdheid
Instituut voor Privaatrecht
Civiel recht
No relevant ancillary activities