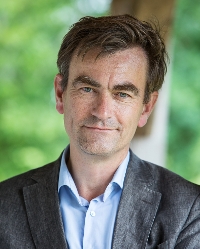 Alex Geert Castermans
Academic Director, Professor of Civil Law
Name

Prof.mr. A.G. Castermans

Telephone

E-mail
A.G. Castermans is professor in Private Law at the Institute for Private law since September 1, 2007. As per 1 September 2015 he is director of the Institute.
Studies
Private Law, Leiden University (LLM 1980-1985)
PhD, Leiden Universuty (1985-1992)
Title of dissertation / oration / key publications
The duty to disclose during negotiations, Leiden 1992.
The Citizen in the Civil Code (or the features of pear juice), Leiden 2008.
The legal liability of Dutch parent companies for subsidiaries' involvement in violations of fundamental, internationally recognised rights, Leiden 2010.
Corporations for human rights, European Company Law, 2010/7.
Towards a European Contract Law through Social Dialogue, European Review of Contract Law, 2011/7.
The General Concept of Concurrence Applied to European Insolvency Law (with Ruben de Graaff). In: Santen B.P.A., Offeren D.H. (Ed.) Perspectives on international insolvency law: a tribute to Bob Wessels. Deventer: Kluwer. 27-49.
Expertise
Alex Geert Castermans is interested in the interaction between European Law and Dutch private law (contract law, tort law) as well as the interaction between national private and public law, because every day cases show how difficult it is to reconcile rules of different sources, both international and national. In several publications he focused on corporate social responsibility.
Academic Director, Professor of Civil Law
Faculteit Rechtsgeleerdheid
Instituut voor Privaatrecht
Civiel recht
lid commissie civiele cassatie
Lid Klachtadviescommissie
lid van de commissie
Voorzitter Commissie van Beroep pensioenfonds Zorg en Welzijn
Rechter plaatsvervanger Rechtbank Den Haag