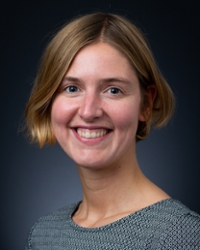 Emilie Prast
Assistant professor
Name

Dr. E.J. Prast

Telephone

E-mail

ORCID iD
Emilie Prast is an assistant professor at the Institute of Education and Child Studies, Leiden University.
Short CV
Emilie Prast is an assistant professor / lecturer in educational sciences at Leiden University since 2018. In 2018, she obtained her PhD at Utrecht University with her doctoral thesis "Differentiation in primary mathematics education". Before that, she studied pedagogical sciences at Leiden University and educational psychology (with a focus on giftedness and excellence) at Ludwig-Maximilans-University in Munich.
Promotors
Johannes E.H. van Luit and Evelyn H. Kroesbergen
Research
Differentiation, i.e. adapting education to students' diverse educational needs, is the central theme in Emilie's research. How can teachers teach in such a way that all students profit optimally? She is also interested in motivation and attitudes, and their relations with differentiation. For example, how does working with achievement groups affect students' perceived competence and mindset? Finally, Emilie focuses on teachers' behaviour and professional development. In her PhD research, she developed a professional development programme for teachers about differentiation in primary mathematics education in collaboration with a consortium of teacher educators, educational advisors and researchers. With her research, Emilie aims to contribute to educational practice.
Teaching
Emilie mainly teaches students of educational sciences and the academic teacher training programme. In her teaching, she strives to connect scientific insights to educational practice, and stimulates students to discover these connections themselves. Emilie teaches the courses Education: science and practice and Instructional design, including coordination and design of these courses. In previous years, she also taught Education in the 21st century and Development of powerful learning environments. In addition, she supervises bachelor thesis research of students in the academic teacher training programme.
Assistant professor
Faculteit der Sociale Wetenschappen
Instituut Pedagogische Wetenschappen
Onderwijswetenschappen
No relevant ancillary activities