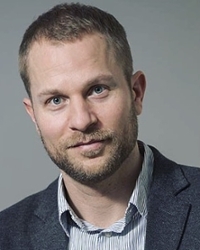 Dominik Sieh
Assistant Professor
Name

Dr. D.S. Sieh

Telephone

E-mail

ORCID iD
Dominik Sieh was born in Southwest Germany and emigrated to the Netherlands (2001) to serve as a civil servant in a refugee community. He studied at University Paris Cité, University of Toronto & University of Amsterdam, resulting in a MSc in clinical psychology with honors (2007).
In 2012, he attained a university teaching qualification (BKO) and a PhD on the impact of chronic parental illness on children. His dissertation generated the Screening Instrument for Adolescents of Parents with Chronic Medical Condition (SIAPCMC), which can identify adolescents at risk for internalizing problems.
Over the past years, he has focused on contract management within mental health care and a research collaboration with Public Health Service (GGD NOG). He has a passion for languages and speaks fluent German, Dutch, English, Spanish & French.
Assistant Professor
Faculteit der Sociale Wetenschappen
Instituut Psychologie
Klinische Psychologie