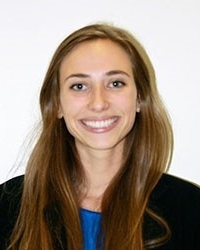 Camille Lefebvre
External PhD candidate
Name

C.L. Lefebvre LLM LLB

Telephone

E-mail

ORCID iD
Camille Lefebvre is a PhD candidate at the Graduate School of International Studies of Université Laval and the Van Vollenhoven Institute.
She is interested in Migration Studies and International Refugee Law. Her work explores the criminalization of refugees and migrants, combining political and legal approaches.

She previously worked as an immigration lawyer in Québec and has been a research assistant for the Canada Research Chair in International Criminal Justice and Human Rights, the Canada Research Chair in Immigration and Security and the UNESCO Chair of Diversity and Cultural Expressions. Throughout her university career, Camille has volunteered for the International Criminal and Humanitarian Law Clinic, the Legal Information Clinic, the university committee of Lawyers Without Borders Canada and the Association for the United Nations of Université Laval. She currently sits on the Proforma committee of the Young Bar Association of Québec City and is also co-founder of the Légalement Parlant Podcast.

Camille received her master's degree (LL.M) in International and Transnational Law from Laval University and her thesis dealt with the 1951 Convention Relating to the Status of Refugees and more specifically, the application in Canada of the exclusion clause 1F.
Title research: Implementation of International Law in Canada : Deportation, Detention and the Securitization of Migrants.
External PhD candidate
Faculteit Rechtsgeleerdheid
Instituut voor Metajuridica
Van Vollenhoven Instituut