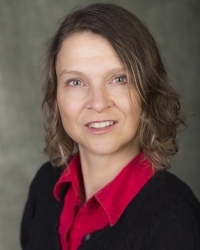 Amy Verdun
Guest professor
Name

Prof.dr. A.C. Verdun

Telephone

E-mail

ORCID iD
Dr Amy Verdun is visiting Professor in European Politics and Political Economy.
Dr Amy Verdun is currently visiting Professor in European Politics and Political Economy at the Institute Political Science, Leiden University. She was full time employed at the Institute from 2018-2020. She is currently full professor at the Department of Political Science of the University of Victoria (UVic), BC Canada. At the Institute of Political Science at Leiden University she currently supervises PhD students. From 2019 to 2022 she was the chairperson of the Dutch Political Science Association (Nederlandse Kring voor de Wetenschap der Politiek). She has been elected to serve on the European Consortium of Political Research (ECPR) Executive Committee from 1 May 2021 to 30 April 2027.
At UVic she served as Founder and Director of the European Studies Program (1997-2005); Graduate Advisor (2007-2009); and as Chair (Head) of the Department (2010-2013). Her research deals with European integration, governance and policy-making, political economy, as well as comparisons between the EU and Canada. She was the recipient of the 2009 Craigdarroch Silver Medal for Excellence in Research of the University of Victoria and in 2017 the prestigious Lansdowne Distinguished Fellow award and the European Community Studies-Association Canada teaching award, 2018. In April 2023 she was the winner of the University of Victoria Faculty of Social Sciences Research Excellence Award.
From 2010-2017 she was co-editor (with Michelle Cini) of the JCMS: Journal of Common Market Studies. To date has published 20 books, more than 120 peer-reviewed articles and chapters. Her most recent book is a co-edited student textbook (with Achim Hurrelmann and Emmanuel Brunet-Jailly): European Union Governance and Policy Making: A Canadian Perspective (University of Toronto Press, March 2018).
PhD supervision
Dr Amy Verdun is available to supervise PhD students and invites PhD research proposals in the areas of:
European Politics and Governance
Comparative, European and International Political Economy
European Integration and European institutions
See for more information on PhD positions:
Guest professor
Faculteit der Sociale Wetenschappen
Instituut Politieke Wetenschap
No relevant ancillary activities