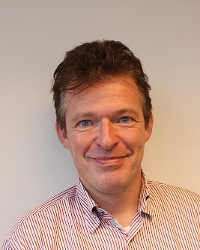 Adriaan Rademaker
University Lecturer
Name

Dr. A.M. Rademaker

Telephone

E-mail
Adriaan Rademaker is a University Lecturer at the Leiden University Centre for the Arts in Society.
Research
Adriaan Rademaker participates in the research group Language of Literature, a research group that focuses on "the linguistic means that signpost the structure of Greek and Latin texts and mark the cohesion between segments of the text." His recent research within this group has focused specifically on Thucydides, and studied the phenomenon of 'immersion' and 'emotional involvement' in climactic passages from book VII, as well as the persuasive function of selected passages of war narrative.
Secondly, he is a member of the Groupe de recherche sur l'aspect en grec ancien in Paris. Current research activities of the group focus on the future in Ancient Greek.
Moreover, he is an active member of the Leidse Werkgroep Rhetorica. The recent first joint publication of this group is a collection of essays (in Dutch) on pathos in political speeches, in the arts and in literature.
Curriculum Vitae
Adriaan Rademaker (1965, Voorburg, The Netherlands) studied Classics at Leiden University. He took a PhD in Classics at Leiden University (May 2004). He is currently working as an assistant professor in Greek language and literature within the Leiden University Centre for the Arts in Society.
University Lecturer
Faculty of Humanities
Centre for the Arts in Society
Griekse T&C
Work address
Arsenaal
Arsenaalstraat 1
2311 CT Leiden
Room number A0.34
Contact
No relevant ancillary activities