Research project
On the efficacy of digitized storybooks for young learners with attention problems
-
Funding

Partners

The project is part of an integrated project 'Creating and implementing technology for early literacy: Teacher roles in learning scenario design' in co-operation with Twente University and Radboud University Nijmegen.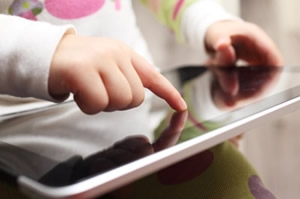 Background
The effects of the different features of digital-picture storybooks on vocabulary development are examined in this project. Preschool-aged children are hypothesized to benefit more from digital storybooks than the print versions due to the specific features that direct children's attention and help the integration of the pictures and the text of the books, like the temporal contiguity between the pictures and the oral text, the animations, the close captions or the music and sound effects.
These features might be especially important for children with low executive function skills, memory, attention or inhibition problems. The effects of these features are tested on children's visual attention within the pictures and word learning from the text of the books.