Research project
In vitro and in vivo evaluation of synergistic and opposing effects of Chinese herbal medicine and natural compounds on immuno-modulation.
Can we link multiple components from herbal extracts with their biological activities?
Contact

Partners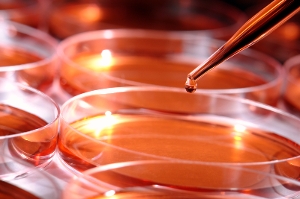 The complexity of ingredients and the aspect of synergistic bioactivities in Chinese herbal medicine limits the analysis for quality control. So far only major components for each herb are measured of which there is no evidence for a direct relationship with bioactivity. There has to be a major shift from evaluating individual chemicals to evaluating multiple-constituent chemicals, given the multi-pharmacological nature of herbal drugs. This research project will use this approach for investigation of Chinese herbal medicine and natural compounds.
Chinese herbal medicines may have advantages in in vivo systematic modulation in a variety of active functions, such as immune system modulation in both healthy and diseased states of the human body. Zebrafish, as a model organism, will be used to systematically evaluate the effects of Chinese herbal medicines and to simplify the relevant mechanisms. Using modern technology (metabolomics, LC-MS, NMR, etc.) and systems-based statistical analysis (multivariate analysis, e.g. principal component analysis, partial least squares-discriminant analysis), we aim at understanding synergistic bioactivities of Chinese herbal medicines. The research will provide new insights to design therapeutic activity based quality control of Chinese herbal medicines.