Research programme
PhDArts
Research in and through art is an inseparable part of the artistic or design practice of the researcher. Consequently, research-in-art (as opposed to research-about-art, such as art history) does not have a set goal or expected result, nor are there predetermined general procedures. The outcome of the research is open. This openness is a condition for conducting research in art and design.
Contact

Partners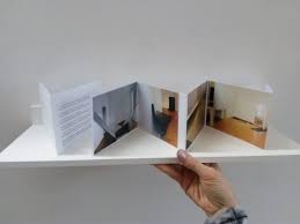 In research-in-art there is a unique relationship between the artist/designer, the research method and the outcome of the research. This research is shaped through the artist's artistry and, the other way round, the artist develops his artistry through the research. The outcome is therefore an artistic product, combined with a discursive product, the dissertation, which does justice to the artistic one.
This final result of this type of research, which is by its nature speculative, cannot be restricted to one particular form. The criteria for the form the research may take are therefore kept as open as possible. Also, there is no fixed ratio between dissertation and artistic production. The requirements that the research must satisfy and the researcher's methodology derive in part from the assignment that the artist or designer has given himself.
The PhDArts research trajectory consists of two elements: individual research and participation in the doctoral study programme. An appropriate team of supervisors is sought for each doctoral student. The doctoral study programme, which consists of lectures, seminars, trainings, and workshops, is an essential part of the research environment in which the student undertakes his or her research.
Connection with other research