Research project
Jean Monnet Centre of Excellence
The centre stimulates discussion and debate on the EU , European integration and the EU's impact on European citizens. Special attention is given to the Netherlands, were support for EU integration seems to be in decline as evidenced by the rejection of the Constitution in Europe in 2005 and the forthcoming referendum on the Association Agreement with the Ukraine in 2016.
Contact

Partners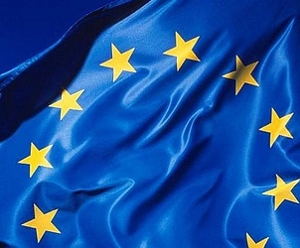 Activities
The centre supports critical debate on European issues. The activities target various groups, including undergraduate and graduate students, the general public , experts and academics. Outputs include teaching of introductory and advanced courses on the European Union, workshops, research publications and the development of a multidisciplinary network of scholars. In addition, the centre organises public debates with a broader public on questions such as the Netherlands membership in the EU, the country's place in the EU today and the benefits of European integration.
Jean Monnet Chairs
Prof. Dr. Madeleine Hosli was awarded a Jean Monnet Chair on ' Political Studies of the European Union' . The project encompassed teaching on the European Union, but also research, including conference attendance and supervision of doctoral students.
As a research project between four Jean Monnet Chairs - two located in Europe, one in Canada and one in the U.S. - the project DEUBAL has been approved in 2010 for co-financing by the European Commission. DEUBAL aims to study changes in European decision-making due to the Lisbon Treaty, by a combination of theoretical analysis, literature research and empirical studies, both qualitative and quantitative.
Prof. Dr. Bernard Steunenberg was the ' Ad personam Jean Monnet Chair on European Politics' . In his work he aims to enhance knowledge and understanding about the working of the European institutions.
Disclaimer
The centre has been funded with support from the European Commission. This webpage and the publications of the centre reflect the views only of the author, and the Commission cannot be held responsible for any use which may be made of the information contained therein.