Publication
United in incoherence – Private law concepts under pressure from European financial law
Just published: United in incoherence – Private law concepts under pressure from European financial law (in Dutch), in: Tijdschift voor privaatrecht 2017-4
Author

Prof. Matthias Haentjens

Date

31 December 2017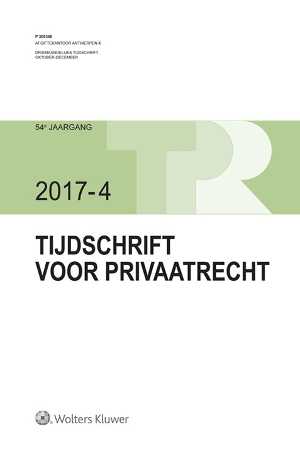 Post-crisis European legislation deeply impacts member states' private law. This article evaluates how the interpretation of five core concepts of Dutch private law must be reconsidered because of EU legislation.
Firstly, the CJEU has recently interpreted the meaning of 'agreement' in the context of the relationship between an issuing institution and a bond holder. This will impact the meaning of 'agreement' under national (private) law. Secondly, European legislation has introduced a legal basis for 'European torts' that deviate from national liability regimes. Furthermore, the concept of 'ownership' which lies at the heart of national property law has been altered by the European Collateral Directive. Lastly, European financial law instruments such as EMIR, MiFID, AIFMD and BRRD modify the national concepts of the indivisibility of assets and paritas creditorum.
European financial law thus causes incoherence in national private law regimes, but harmonizes and unites private law on EU level.
This article is the written and elaborated version of the inaugural lecture prof. Haentjens held at Ghent University as the visiting TPR professor of private law 2016.