Dissertation
Insolvency Close-out Netting: A comparative study of English, French and US laws in a global perspective
On 1 December 2020, Bernadette Muscat defended her thesis 'Insolvency Close-out Netting: A comparative study of English, French and US laws in a global perspective'. The doctoral research was supervised by Prof. M. Haentjens and Prof. B. Wessels.
Author

Bernadette Muscat

Date

01 December 2020

Links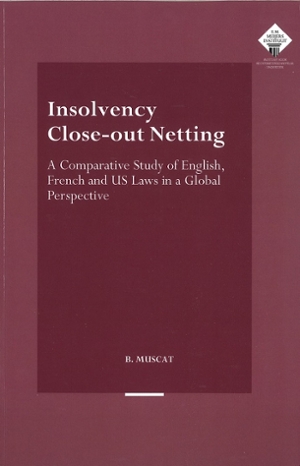 This research considers the development of the concept of insolvency close-out netting under the laws of England, France and the US, as representative of common law, civil law and eclectic systems respectively. It concludes that the legal systems of these jurisdictions have influenced the recognition of insolvency close-out netting with varying degrees. English common law has exerted the most influence whilst the French regime is most ready to develop according to market practices notwithstanding the precepts of civil law. The US legal system exerts a more balanced influence. These conclusions are based on preliminary replies to three sub-questions, namely (i) whether the development of close-out netting in these jurisdictions has been influenced by national set-off rules, (ii) whether the recognition given to close-out netting provisions has been affected by the norms of national insolvency laws and state insolvency goals, and (iii) whether, following the global financial crisis of 2008 – 2009, a convergence can be noted in the restrictions imposed on the recognition of close-out netting provisions under their national resolution regimes.
The choice of the research question serves to map the national netting regimes of England, France and the US in a global perspective. It seeks to examine from various perspectives the adaptability and amenability of their national law regimes to accommodate this important contractual provision and serves to demystify stereotypes which have come to be associated with certain jurisdictions in their approach and readiness to uphold creditors' rights.