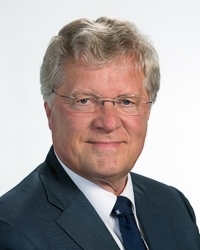 Bob Wessels
Professor emeritus International Insolvency Law
Name

Prof.mr. B. Wessels

Telephone

E-mail
Bob Wessels (1949) is an independent legal counsel, advisor, arbitrator and emeritus professor of International Insolvency Law, University of Leiden, Leiden Law School, The Netherlands.
More information about Bob Wessels
Prior to his Leiden chair (2007-2014), he was Professor of Civil and Commercial Law, Vrije University in Amsterdam (1988-2008). He defended his PhD in 1988.
He served as consultant to IMF (Indonesia), World Bank (Georgia), the U.S. Federal Reserve System (Fed) and the Dutch Ministry of Justice. He is an advisor of the European Commission regarding a new legal framework of crisis management for cross-border banking groups and in the preparation of the legislative texts for the revision of the EU Insolvency Regulation.
He advised with legal opinions or acted as an expert witness in European or international insolvency related questions in Dutch courts as well as in the courts of New York, London, Warsaw, Alexandria (Va., USA), Vienna, Rhodes (Greece), Zürich and Los Angeles.
Professor emeritus International Insolvency Law
Faculteit Rechtsgeleerdheid
Instituut voor Privaatrecht
Ondernemingsrecht
Directeur
Raadsheer-plaatsvervanger
Lid Raad van Advies
Member Editorial Board International Insovency Law Review
Lid Insolvency Law Expert Group
Adviseur WSNP-periodiek
Voorzitter Geschillencommissie
Lid redactie Maandblad voor Vermogensrecht
Lid redactie Vermogensrechtelijke Analyses
Juridisch adviseur
Chairman Academic Forum
Member Editorial Board International Insolvency Review
Lid redactieraad Serie Praktijkhandelingen
Lid redactieraad serie Recht en Praktijk Insolventierecht
Medewerker Nederlands Tijdschrift voor Burgerlijk Recht (NTBR)
Medewerker Tekst & Commentaar Faillissementsrecht
Medewerker Tijdschrift voor Arbitrage
Redacteur losbladige Overgangsrecht Nieuw burgerlijk Wetboek
Medewerker Tijdschrift voor Ondernemingsbestuur
Lid redactie SDU Commentaar insolventierecht
Lid redactie SDU Wettenpocket Ondernemingsrecht
Lid redactie SDU Wettenpocket Ondernemingsrecht
Lid redactie SDU/Vermande's Wettenreeks Burgerlijk Wetboek
Lid redactie Vermande's Verzameling Nederlandse Wetgeving
Lid redactieraad SDU Commentaren Ondernemingsrecht
Medewerker Jurisprudentie Onderneming & Recht (JOR)
Medewerker Weekblad voor Privaat recht, Notariaat en Registratie (WPNR)
Voorzitter Coördinatieoverleg Zelfregulering, Overleggroep banken
Lid redactie SDU Commentaren