Book
Regionalism and Modern Europe : Identity Construction and Movements from 1890 to the Present Day
Providing a valuable overview of regionalism throughout the entire continent, Regionalism in Modern Europe combines both geographical and thematic approaches to examine the origins and development of regional movements and identities in Europe from 1890 to the present.
Author

Xosé M. Núñez Seixas, Eric Storm

Date

20 December 2018

Links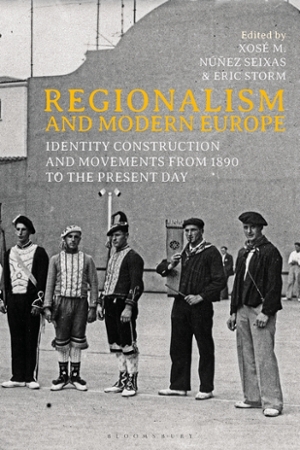 A wide range of internationally renowned scholars from the USA, the UK and mainland Europe are brought together here in one volume to examine the historical roots of the current regional movements, and to explain why some of them - Scotland, Catalonia and Flanders, among others – evolve into nationalist movements and even strive for independence, while others – Brittany, Bavaria – do not. They look at how regional identities - through regional folklore, language, crafts, dishes, beverages and tourist attractions - were constructed during the 20th century and explore the relationship between national and subnational identities, as well as regional and local identities. The book also includes 7 images, 7 maps and useful end-of-chapter further reading lists.

This is a crucial text for anyone keen to know more about the history of the topical – and at times controversial – subject of regionalism in modern Europe.