Book
Gerard Fieret, Los hombrecitos hasselblad.
If Gerard Fieret's photography has been unjustly ignored until recent exhibitions in New York, Amsterdam, and Paris, his poetry continues to be unknown outside of the Netherlands. Across more than ten published collections, Fieret gives form to a body of poetry in which a desire to record the urban environment and a landscape dulled by rain interweaves with the lyrical unfoldings and refoldings of a disturbed self.
Author

Nanne Timmer

Date

18 April 2019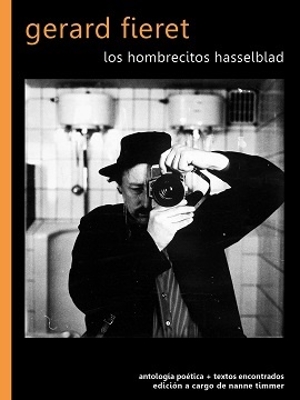 Simplicity, freshness, humor, delirium, and shards of autobiography combine unexpectedly in urgent and faltering verses that, like Fieret's photographs, have unusual expressive force and occupy an unclassifiable, marginal place on the literary and artistic map of the second half of the twentieth century. The connections between poetry and photography in the work of the "bird man"—as Fieret was known in The Hague—are so strong that it is useless to separate the two. As Fieret himself claims, "it could be said that in my case poetry is a mighty river with two powerful branches, drawing and photography. In the end, the three mediums join and blend together…" A portion of this mighty and abounding river is collected in the present volume, which, for the first time in Spanish and thanks to Nanne Timmer's editing, selection and translation, brings together poems, autobiographical writings, and photography by this brilliant and transgressive artist.