Book
El presente incómodo: subjetividad en crisis y novelas cubanas después del muro
This book aims to understand cultural transitions and negotiations between art and politics from 1989 to 2020 through analysis of a series of Cuban novels.
Author

Nanne Timmer

Date

21 July 2021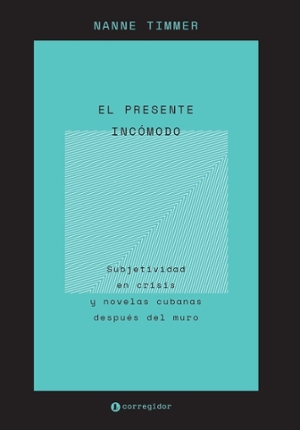 The fall of the Berlin Wall had enormous symbolic weight in the world, perhaps as much as the Revolution itself had in its time. The last three decades—between the Soviet era and the post-pandemic era—could be considered an interlude on an island, a space outside of time, or an uncanny present that resists representation, particularly if they are read with an understanding of the great ideologies at stake.
Timmer analyzes the discontent of the subject as symptom of the social in the escape from Cold War binaries, addressing the Cuban present through the multiple subjectivities and imaginaries of its literature and cultural production.