Dissertation
Connecting conditionals: a corpus-based approach to conditional constructions in Dutch
On the 26th of January, Alex Reuneker successfully defended a doctoral thesis. The Leiden University Centre for Linguistics congratulates Alex on this achievement!
Author

Alex Reuneker

Date

26 January 2022

Links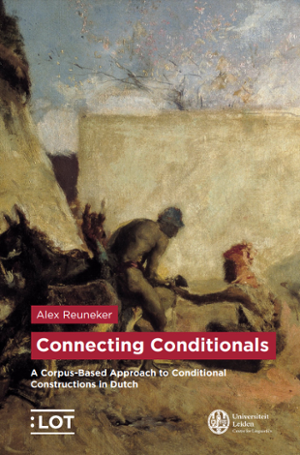 Conditionals, or if-then sentences, form a crucial ingredient of everyday reasoning and argumentation, as they enable us to express our thoughts about possible states of the world. They are used in very different ways, and the main aim of this dissertation is to investigate to what extent these different uses of conditionals are connected to one another and to their grammatical features.
The first part of this dissertation presents an analysis of conditionals in terms of implicatures of 'unassertiveness' and 'connectedness'. Insights from semantics, pragmatics, cognitive linguistics, and neighbouring fields are combined. In the second part, the analysis is tested on a corpus of spoken and written Dutch discourse. To investigate the relation between the meaning and grammar of conditionals, several cluster analyses are conducted. The results show that grammatical features such as verb tense and modal marking do not, or only weakly, license generalised implicatures of unassertiveness and connectedness. This outcome sheds light on difficulties in applying general categories of conditionals to language use data, and it suggests that the fundamentals of categorising conditional constructions need revision.
The dissertation shows the benefits of combining semantic and pragmatic analyses of conditionals. It provides an extensive discussion of classifications of conditionals, an overview of the grammatical features of Dutch conditionals, and it presents cluster analyses using state-of-the-art machine-learning techniques. The study should therefore be of interest to anyone concerned with the syntax, semantics, and pragmatics of conditionals, and to anyone working on Dutch grammar, corpus linguistics, theories of argumentation, and the interface between semantics and pragmatics.