Book
Civic Duty
This study offers a new view on public services in the early modern Low Countries and answers the following questions: who provided public facilities in urban communities and in which ways did public amenities change in the period between 1500 and 1800?
Author

Manon van der Heijden

Date

24 May 2012

Links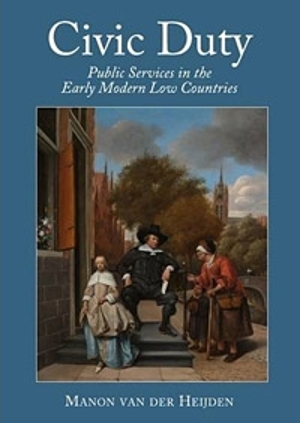 It sheds light on the ways in which responsibilities were shared between city dwellers and the factors which influenced the allocation and reallocation of public services between the sixteenth and nineteenth centuries. The present study looks at those who provided various services to their communities, the ways in which they were rewarded and monitored, and the gain they may have sought.
It focuses on the situation in the Low Countries, but in many respects, it also describes the development of the provision of public services in most towns in early modern Western Europe. The complex mixture of central and local, private and public, ecclesiastical and secular, individual and corporate initiatives, characterized – to a greater or lesser extent – urban communities everywhere in Western Europe. Above all, early modern towns were civil societies in which community services such as health care, poor relief, and public security were largely shaped and formed by conceptions of citizenship and collective interest.

ISBN 978-1-4438-3501-5 | £ 39.99