Book
The Chinese Annals of Batavia, the Kai Ba Lidai Shiji and other Stories (1610-1795)
In this volume, Leonard Blussé and Nie Dening open up a veritable treasure trove of Chinese archival sources about the autonomous history of Chinese Batavia.
Author

Leonard Blussé & Nie Dening

Date

09 March 2018

Links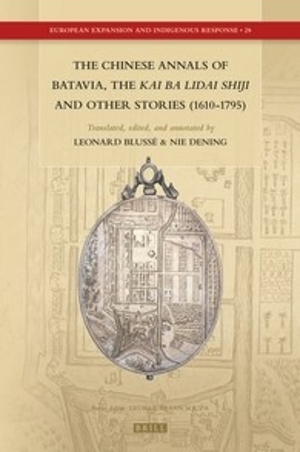 The main part of this study is devoted to the annotated translation of a unique historical study of the Chinese community of Batavia (Jakarta) written by an anonymous Chinese author at the end of the 18th century, the Kai Ba Lidai Shiji. This historical document and a selection of other Chinese contemporary sources throw new light on a tragic event in the history of Southeast Asia's overseas Chinese: the massacre of Batavia's Chinese community in 1740.
This book is the 28th volume in the series European Expansion and Indigenous Response