Book
Beyond Empires: Global, Self-Organizing, Cross-Imperial Networks, 1500-1800
Beyond Empires explores the complexity of empire building from the point of view of self-organized networks, rather than from the point of view of the central state.
Author

Cátia Antunes and Amélia Polónia

Date

24 June 2016

Links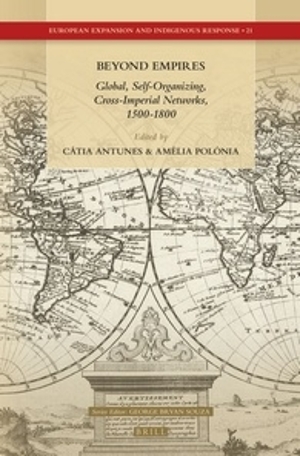 This focus takes readers into a world of cooperative strategies worldwide that emphasises the role played by individuals, rather than institutions, in the overseas expansion and consequent development of European empires. While unveiling the practices and mechanisms of cooperation between individuals, this volume show cases the role played by individuals for the creation, development and maintenance of self-organized networks in the Early Modern period.
Applying new conceptual and theoretical inputs, this book values the contributions of different 'worlds', bringing to the fore the interactions of Europeans and non-Europeans, Christians and non-Christians, people living within-, on- or just outside the border of empire.