National award of the Academy of Sciences of Cuba 2013 for Dr. Roberto Valcárcel Rojas and international team
From indigenous space to colonial setting. Archaeological investigations at El Chorro de Maita in Cuba wins prestigious prize.
El Chorro de Maita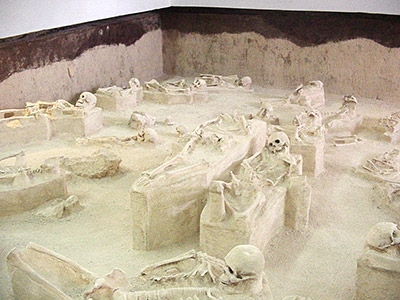 El Chorro de Maita is one of the most important Caribbean archaeological sites and a National Monument of the Cuban Cultural Heritage. It was excavated between 1986 and 1988, revealing an indigenous domestic context surrounding a central cemetery. Multidisciplinary research conducted between 2005 and 2012 as part of the academic collaboration between the Department of Archaeology of Holguin and Leiden University, the University of Alabama, and University College London, among others institutions, has radically changed the interpretation of this place which is now recognized as a village of indios encomendados (indigenous individuals serving the Spanish colonizers under a regime of forced labor).
Syncretic space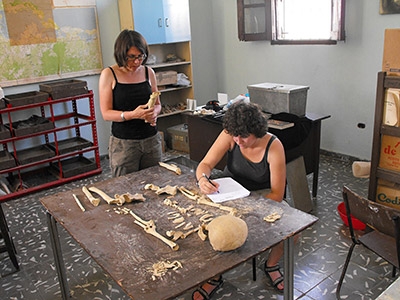 It is the first space of this type identified in the Caribbean and also one of the longer post-contact occupations hitherto studied. The cemetery was not pre-Columbian in origin but in fact a syncretic space with a Christian basis, one the earliest examples in colonial America.
This central funerary space was used to bury Cuban and non-Cuban indigenous people, as well as an individual of African descent and several potential mestizos (individuals of mixed ancestry).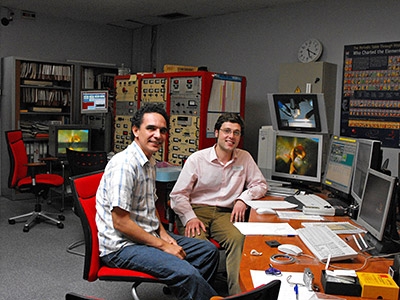 This refutes the idea of the immediate destruction of indigenous society and shows that the site was embedded in resistance and transculturation dynamics during the sixteenth century.
The research contributes significantly to strengthening Cuban archaeology and the protection and knowledge of national cultural heritage; it revolutionizes the methods and approaches of Caribbean archaeology, as well as its international visibility, and brings a new vision of Cuban and Caribbean history, which gives prominence to the indigenous presence and perspectives in colonial times and shows the multicultural and multiethnic interaction of the time. For all of these reasons, it has been recognized as one of the most important achievements of Cuban social sciences in 2013.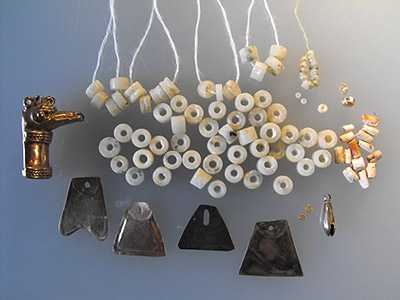 National award of the Academy of Sciences of Cuba 2013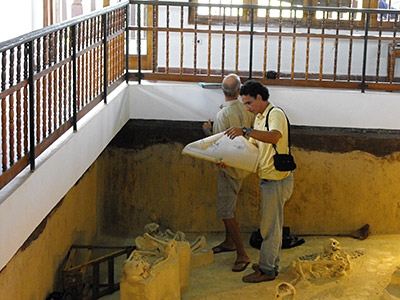 Authors: Dr. Roberto Valcárcel Rojas (1), Lourdes Pérez Iglesias, MSc. (1), Elena Guarch Rodriguez, MSc. (1), Dr. Corinne Hofman (2), Dr. Vernon James Knight (3), Dr. Menno Hoogland (2), Dr. Marcos Martinon-Torres (4), Dr. Darlene Weston (2) Dr. Jason E. Laffoon (2), Dr. Alex Bayliss (6) Dr. Lee A. Newsom (7), Dr. Hayley L. Mickleburgh (2), Anne van Duijvenbode, MA. (2), Dr. Ashley Brooke Persons (3) Dr. Jago Cooper (5), Juan Guarch Rodriguez (1) and Jose A. Cruz Ramirez (1).
(1) Departamento de Arqueología, CISAT, Holguin, (2) Leiden University (3) The University of Alabama (4) Institute of Archaeology, University College London (5) The British Museum, (6) University of Stirling (7 ) Pennsylvania State University (7).
Collaborators from: University of South Carolina; Mississippi State University; Gabinete de Arqueología de la Oficina del Historiador de la Ciudad de La Habana; Colegio San Jerónimo, Universidad de La Habana; University of West Florida; Center of Technological Applications and Nuclear Development, Havana; Site Museum El Chorro de Maita, Holguin.