Psychology Connected on inequality: 'More diversity in research? Then also recruit participants differently'
In our collective journey to bridge social, economic, and cultural inequality in society, we must all play a part, says Wilco van Dijk. Unfortunately, notes Carolien Rieffe, minority groups are often not included in this 'we.' This became a focal point of discussion during the fifth Psychology Connected.
What better place for a panel discussion on inequality than the central hall of the Faculty, where students, support staff, PhD candidates, and professors can freely join in and ask critical questions? According to both guest speakers, this is where greater diversity and equality begin: equal access and equal opportunities.
Leading the conversation is Niels van Doesum, a researcher specialising in pro-social behavior. Wilco van Dijk is a professor of Economic Psychology and the director of the Knowledge Center for Psychology and Economic Behavior, which is dedicated to research, training, and advice 'aimed at promoting choices that enhance the well-being of individuals and society'. Carolien Rieffe is a professor leading the Focus On Emotions research lab, which seeks to improve the social well-being of, among others, children with autism, through technological innovations.
Defining inequality
'What does inequality mean to you?' Van Doesum asks his colleagues. 'It means that not everyone has equal access to various resources,' Rieffe begins. 'Everyone has the right to develop themselves well, but an inaccessible social environment hinders that.' For example, consider a classroom that is not easily accessible for someone in a wheelchair. But also, a schoolyard with echoing acoustics that prevent hearing-impaired children from participating during recess. This continues to affect individuals later in life. 'For example, students with autism or first-generation students, those who are the first in their families to attend university, often face more barriers,' says Rieffe.
Van Dijk's definition is: 'An unequal distribution of resources and opportunities.' He rattles off telling statistics from memory. 'In the Netherlands, the richest 10% of people possess 61% of all wealth. The richest 1% own a quarter of the wealth. And 25% of the population has more debt than assets.' It's the bottom layer of society that suffers the most from significant inequality. 'They not only have less money but also live in worse conditions, are more frequently ill, and struggle to find employment because their circumstances make them unattractive to employers,' he says. 'People in poverty live an average of fifteen years less in good health.'
He does provide a glimmer of hope: 'Precisely because inequality manifests itself in so many areas and these areas are strongly intertwined, there are multiple starting points from which you can improve the situation.'
Museums confess colour
However, inequality is not only about access to resources and opportunities; it's also crucial that different groups feel heard, seen, and represented. Carolien Rieffe works within Musea Bekennen Kleur (Museums Confess Color), a national collective of museums aiming to be more diverse and inclusive. This includes how their exhibitions are curated, the stories told in exhibitions, the artists they showcase, and the staff they hire. As critical friend, she advises museums and collaborates with them on research. 'These museums take the initiative because they want to change. They formulate clear criteria and deadlines and hold themselves accountable for this,' says Rieffe.
Khadija al Mourabit asks, 'Who determines whether we are doing enough terms of diversity? And who is the 'we'?'
A diverse university
'Are there enough initiatives regarding inequality within the academic community?' Van Doesum asks. 'No,' says Rieffe. 'We are far from doing enough. How many people of colour are there in research groups? Or individuals with autism, or from the queer community?' She also notes that research populations are often not diverse, resulting in findings and subsequent policies that primarily benefit the dominant group. 'If you want to rectify this and represent minority groups in your data, you'll need to rephrase your research questions or recruit differently,' she adds.
'And there is already lot happening in the field of diversity, and we must acknowledge these initiatives,' Van Dijk interjects. 'As a community, we need to work together to bridge inequalities. But we are certainly making progress.'
Are we doing enough?
Then, a question from the audience, posed by Khadija al Mourabit, a philosopher, documentary maker, and trainer in inclusion and diversity, who is attending as a fellow critical friend alongside Rieffe. 'Who determines when that progress is enough?' she asks Van Dijk. 'By 'we,' I mean all of us, as an academic community,' says Van Dijk, gesturing his hand towards the assembled group. 'But these kinds of changes also take time. Step by step,' he says.
Rieffe disagrees. James Baldwin, the American writer and social critic, said sixty years ago, 'How long must we wait?' It's time for the university to establish clear deadlines and criteria for this change because not enough is happening. We must continue having this conversation every day.' To pave the way for that, Van Doesum gladly initiaties moving on to the drinks.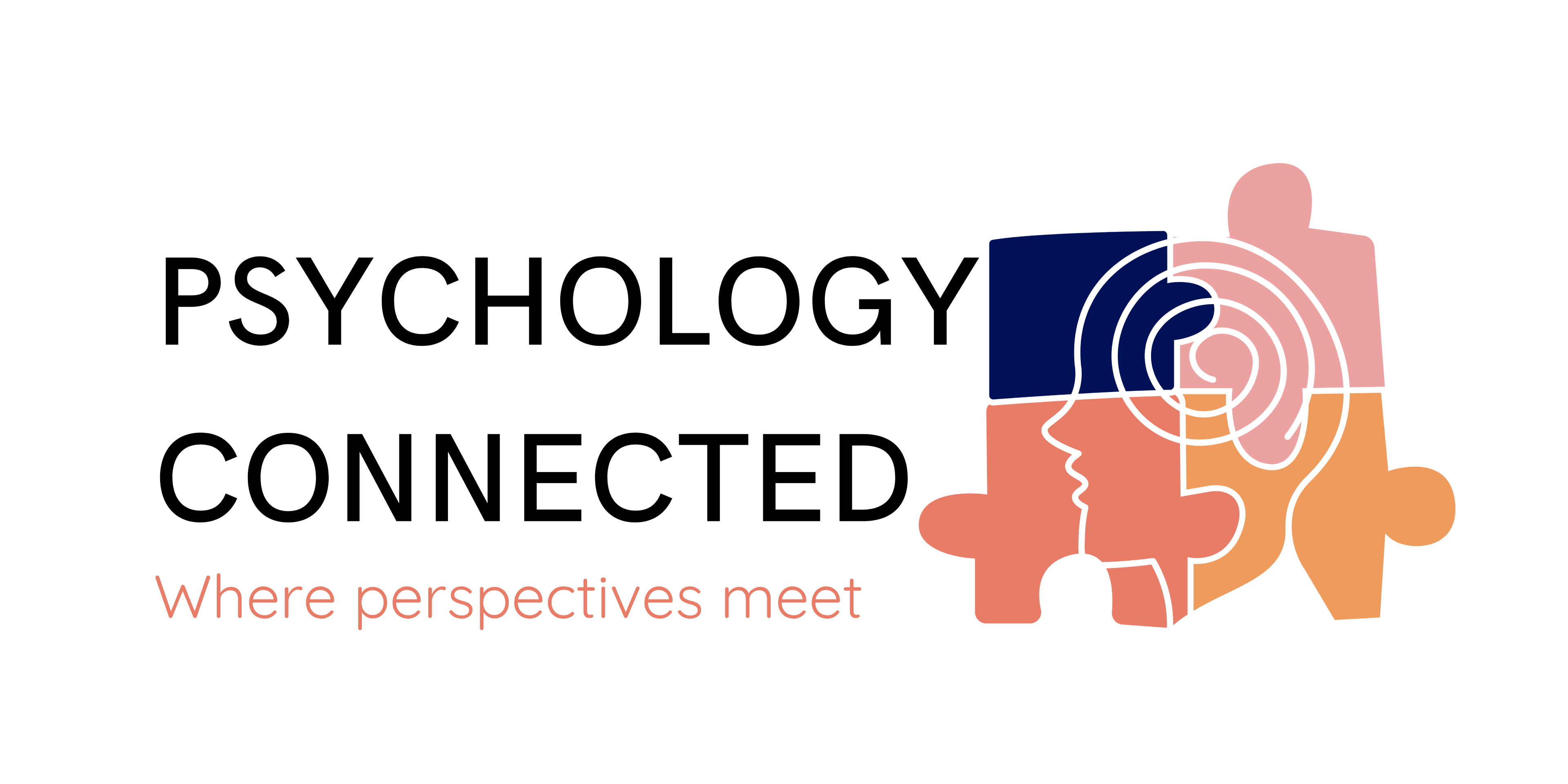 Will you be joining us next time?
The upcoming edition of Psychology Connected is scheduled for Thursday, November 30th, from 4:00 PM to 6:00 PM, and it will explore the theme of Work: Pressure or Pleasure? Please stay tuned to the event page for the latest updates.