Early Career Award for Kaya Peerdeman
Last week, Kaya Peerdeman received the SIPS Early Career Award at the fourth international conference of the Society for Interdisciplinary Placebo Studies in Duisburg, Germany.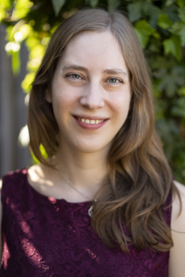 Central to Kaya Peerdeman's work are studies in the field of placebo effects that bridge fundamental and applied research, with a keen eye for potential clinical implications. Her versatility and methodological expertise are evident in her use of various research designs and methods.
The quality of her work has been recognised with several awards. The social impact of her work is evidenced by regular lectures and workshops as well as interviews on national and local radio stations and articles in print and online media. Her work stands out for its innovative nature and rigorous methodology, with excellent skill at the mechanistic and clinical levels. Her research makes important contributions to placebo research and has major implications for clinical practice.