Ann Skelton elected as Chair United Nations Children's Rights Committee
Professor Ann Skelton has been elected as Chairperson of the United Nations Committee on the Rights of the Child.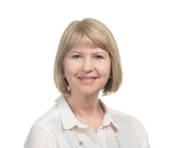 She is a Professor at Leiden Law School where she holds the Chair on Children's Rights in a Sustainable World. She takes up the position of Chairperson as of 8 May 2023.
The 18-member committee is made up of independent experts from around the world. It holds three sessions a year in Geneva, where it receives reports from States on their progress towards compliance with the Convention on the Rights of the Child. Professor Skelton is in her sixth year on the Committee, having been re-elected for a second term that ends in February 2025.
The Convention on the Rights of the Child has been ratified by every country in the world, apart from the United States. In early June this year, Professor Skelton will head to New York to attend the meeting of all the Chairs of the United Nations Treaty Bodies.
Speaking from Geneva where the election by the members took place on 8 May 2023, Ann Skelton: 'Chairing the Committee on the Rights of the Child is a huge honour, but also a daunting task. Children's rights face new challenges on a daily basis. The task of ensuring the protection of children's rights is vast – stretching from striving to protect children from harms in their own homes and communities, through buffering them from the effects of global issues such as displacement and migration due to poverty, famine and environmental challenges. In addition, the Committee sees evidence of backsliding in some areas of children's rights. I aim to ensure that the Committee channels its energies to combat these threats.'
Professor Ton Liefaard, Head of the Department of Child Law and Vice-Dean of Leiden Law School, congratulates Ann Skelton with her election as Chairperson of the UN Committee on the Rights of the Child. 'It confirms Professor Skelton's leading role in international children's rights. As a law school with a strong global reputation in international law and which offers one of the few specialised programmes in international children's rights, we are very proud and wish Professor Skelton all the best with this important responsibility.'