Two Security Studies students took part in the 2023 SAGANET Awards finals
On 23 February, Daniel Somart and Karolina Wróbel, students of the Bachelor Security Studies took part in the 2023 SAGANET Awards, a competition in which participants can show a serious game they developed.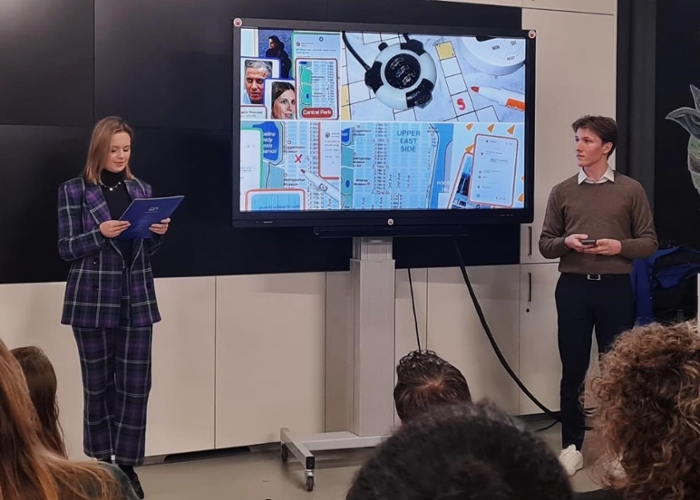 Daniel and Karolina developed a serious game, 'Under Control', as part of the Integrated Project course in Security Studies. A serious game is a game or interactive system that is created using game technology and design principles with a primary goal other than pure amusement.
Daniel and Karolina's game is a revamped version of the crisis simulation that they created during the Intergraded Project course. Crisis simulations are the best opportunity to put knowledge into practice by imitating a real safety or security threat, like a hijacking.
Karolina: 'Simulations are a crucial part of the Security Studies programme and the opportunity to create one of our own gives us a better insight into how to solve a crisis like that and learn about the importance of gamification in the modernization of learning.'
Daniel and Karolina have a vision to firstly improve the 'Under Control' and hopefully later create a franchise, where each game will be focused on different safety or security threats. Karolina tells us: 'Even though we have not won the competition, it was a great new experience for both of us. It taught us a lot about game development, and it was also a good opportunity to meet a lot of new people and have fun.'