YAL Outreach Grants to tackle disinformation
Leiden psychologists receive an Outreach Grant from the Young Academy Leiden (YAL) to talk about facts and fables in their field of research. Marieke Bos, Lara Wierenga, Marit Ruitenberg and Sanne Willems will receive up to €1000 to realise their project.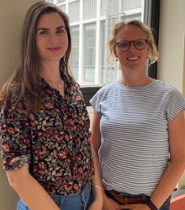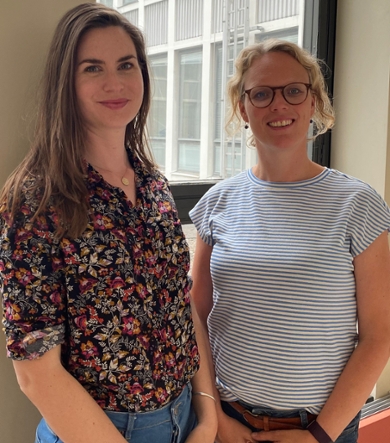 Marieke Bos & Lara Wierenga
Podcast "Rethinking sex in mental health"
The podcast series Rethinking sex in neuroscience of mental health aims to broadcast scientific knowledge about sex differences in the brain and its relation to mental health to a broad public.
Sex effects in the brain are often overly simplified presented which lead to inflated claims that make it to the headlines of the news. This has harmful consequences particularly in mental health leading to misdiagnoses and mistreatment.
In this podcast series several experts in the field of neuroscience, developmental psychology, and medicine will shed their light on this topic and will discuss how we can rethink how to investigate sex in neuroscience of mental health.
Marit Ruitenberg
Nieuw Licht on common misconceptions about the brain
Is it true that we only use 10% of our brain? And will listening to Mozart really make your child smarter? With the YAL Outreach Grant, Marit Ruitenberg will create an episode for the television program Nieuw Licht.
Nieuw Licht aimed at debunking common misconceptions about the brain. The program was initiated as part of the Leiden 2022 European City of Science program, in involves a collaboration with producers Roggeveen|Olijerhoek, graphic designer Roos-Marijn Kinkel, and theater group Domino, a collective of individuals with a mental disability.
'We will address facts and fictions about the brain from different academic perspectives including neuroscience, psychology, and pedagogy', Ruitenberg looks forward.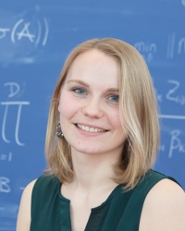 Sanne Willems
Promoting teaching package "Misleading Statistics"
(Social) media are overloaded with statistics, including a lot of misleading statistics. Loads of false claims are supported by statistics that are often true but are represented in a misleading way. Therefore, is important that everyone learns the skill of critical thinking that is required in this modern world that revolves around data.
With help from Willems, five students of the Science Communication & Society master's programme have developed a teaching package on Misleading Statistics that is freely available for high schools teacher to use in class. Willems will use the YAL Outreach Grant to promote this package among teachers, so that it will reach many teenagers and protects them from being fooled by misleading statistics