New book by Wim Voermans on Dutch political & governance culture: past and present
The past decade, against the backdrop of a fragmented political landscape, has witnessed the greatest changes to the Netherlands since the aftermath of the Second World War. The labour market, the housing market, the energy market, the bank system, the pension system, the healthcare system, to name but a few, all underwent significant change. How was this possible with governments that could not rely on a fixed majority in parliament?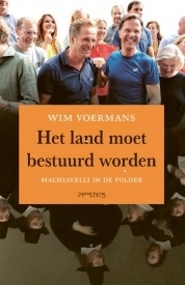 In Wim Voermans' new book 'Het land moet bestuurd worden' (Governing the nation as a must), the Professor of Constitutional Law searches for possible explanations. He considers politics and governance, but also history: is fragmentation and a drive for negotiating and consensus (polderen) in our genes? Has history merely repeated itself in the past decade, or has the balance shifted permanently? It is clear in any case that in a short period of time the executive, administration and governance have become more important and more technical than ever, and that the administration itself has become more professional. At this point, they are overpowering our elected representatives in parliaments, eluding the control of constitutional checks and balances, expressed by rules and bodies put in place to monitor and correct the balance of power. The recent child benefits scandal, in the Netherlands, is a case in point of this trend, that is now also being reinforced by the Covid-19 pandemic. Is a new regent culture emerging? What are the implications for our democracy? Is it under threat and do we need to reclaim it?
More information (in Dutch) about the book (publisher Prometheus)