The hotel industry in the time of coronavirus
Covid-19 has put the Dutch hotel industry under enormous pressure. Compared with October 2019, the average price for a hotel room has plummeted from €124.13 to €94.39, and the occupancy rate from 76.90% to 32.99%. This picture is the same in other European countries.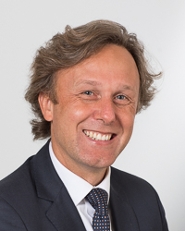 Four experts, including Professor of Business Studies Jean-Pierre van der Rest, wrote about the future of the hotel industry in magazine Hospitality Management.
Hotel room bookings remain the chief source of income for many hotels according to the experts. Innovations in products, services and 'experiences' have not led to major changes in sources of income. This has resulted in a dangerous dependence on just a few sources of income. Covid-19 has made this weakness painfully clear and has revealed a lack of flexibility and investments in alternative strategies for sales and profit models in the hotel industry.